Toilet & Shower Partition Solutions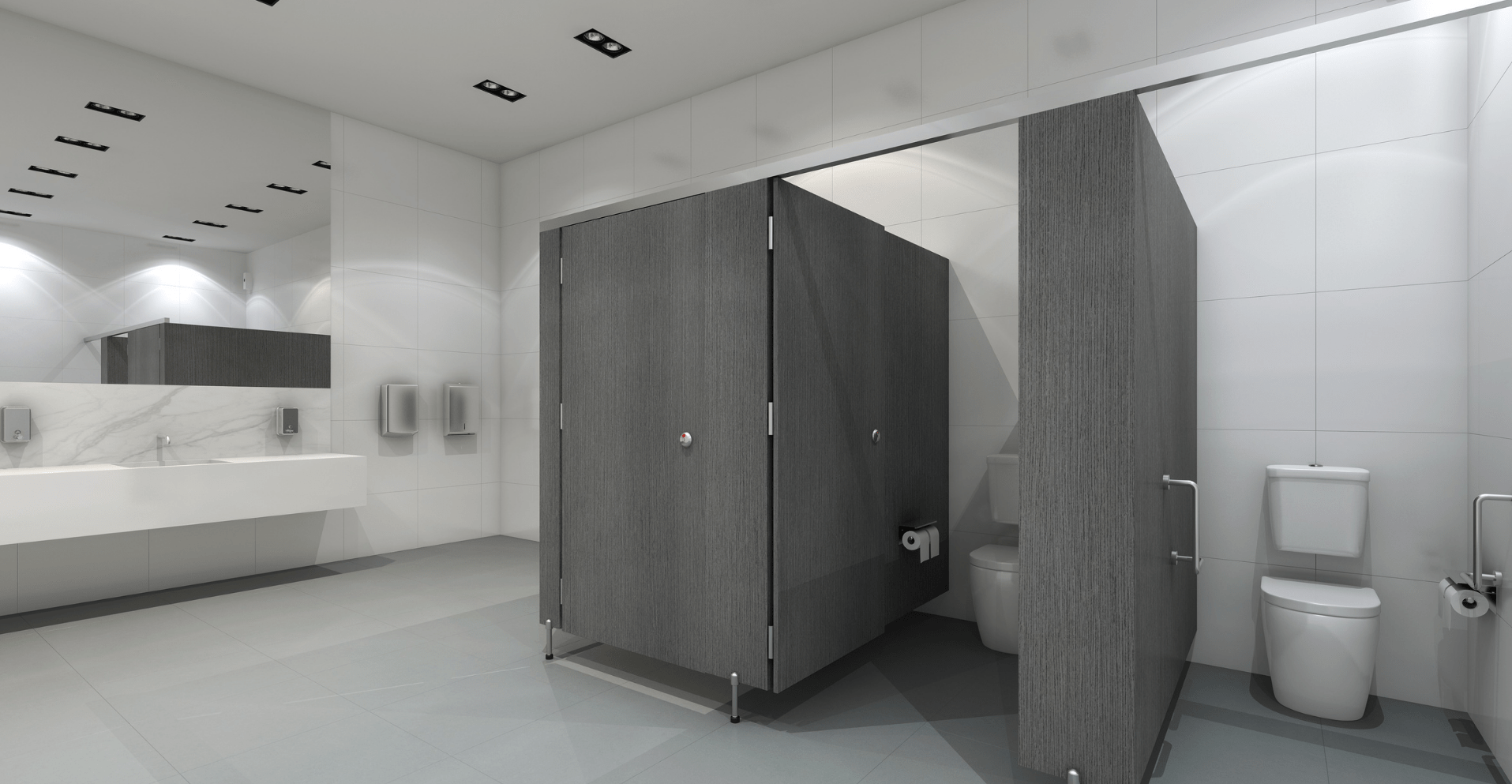 A great commercial washroom needs a durable, impact resistant cubicle system. Project cubicles are just that, made from 13mm compact laminate and available in many colours.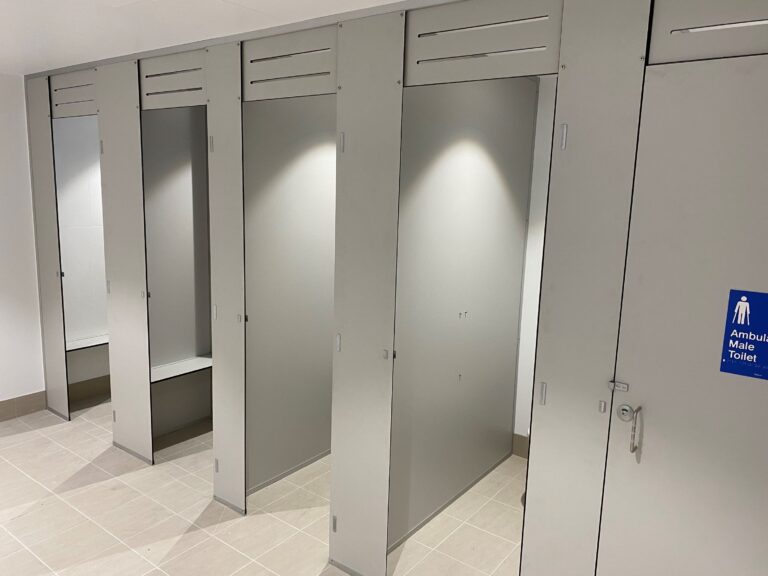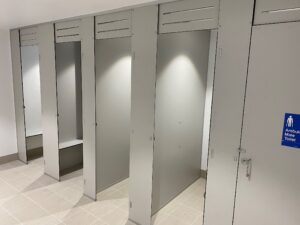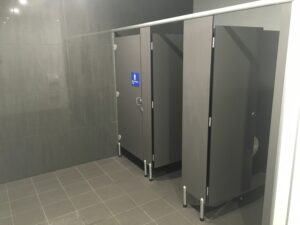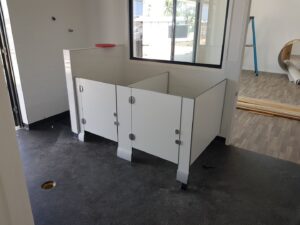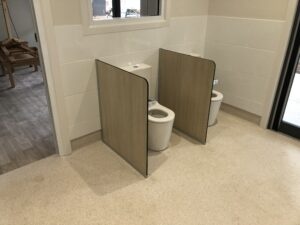 Our compact laminate Toilet & Shower partitions in Townsville are manufactured in both Overhead Braced and Floor Mounted Systems and are professionally installed by our in-house tradesman to maintain a consistent high-quality installation.
Our systems cover all applications and with the addition of seating and locker systems, we have all the bases covered for a comprehensive and integrated solution.
We also offer a complete range of commercial washroom products such as toilet roll holders, grab rails, hand dryers, soap dispensers, paper towel dispensers, braille signage and much more to complete the project.
Contact the Project team or email your plans to tenders@projecthardwarenq.com.au