Commercial Mailboxes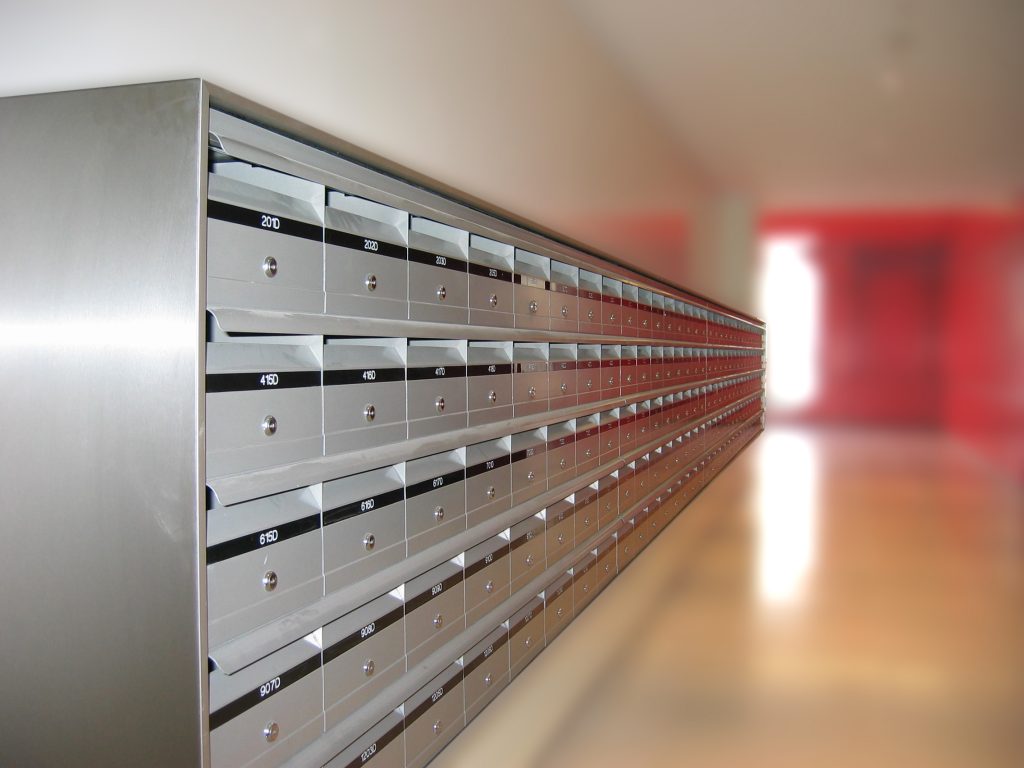 The Project commercial cluster letterbox collection offers a perfect mailbox solution for buildings with multiple dwellings. Our custom made-to-order range provides manufacturing flexibility with available bank sizes, finishes and mounting options.
Our quality custom-made mailbox range is available in various configurations and materials to meet your individual requirements.
Our quality Aluminium mailbox range is available in natural anodised finish or in an array of powder-coated colours with individually Engraved Numbering on black or grey laminated strips.
Our high quality Stainless Steel mailbox range is our premium range that offers an engraved or stencil cut-through (Laser) numbering system.
In the year 2020, we are seeing the exponential increase in shopping online and the home delivery market. While this form of shopping provides in-your-home convenience, there is also an inconvenience associated with the delivery or retrieval of such purchases.
We understand not everyone has the time to go to a pickup centre to collect their parcels and in response our range of Parcel Bin / Bulk Mail Bins is the solution.
Why not complete your mailbox solution with a custom-made stainless-steel sign!
Contact the Project team for a great looking and functional mailbox solution.
Previous Mailbox Projects